Sunset Trip - paperback book
$

11.99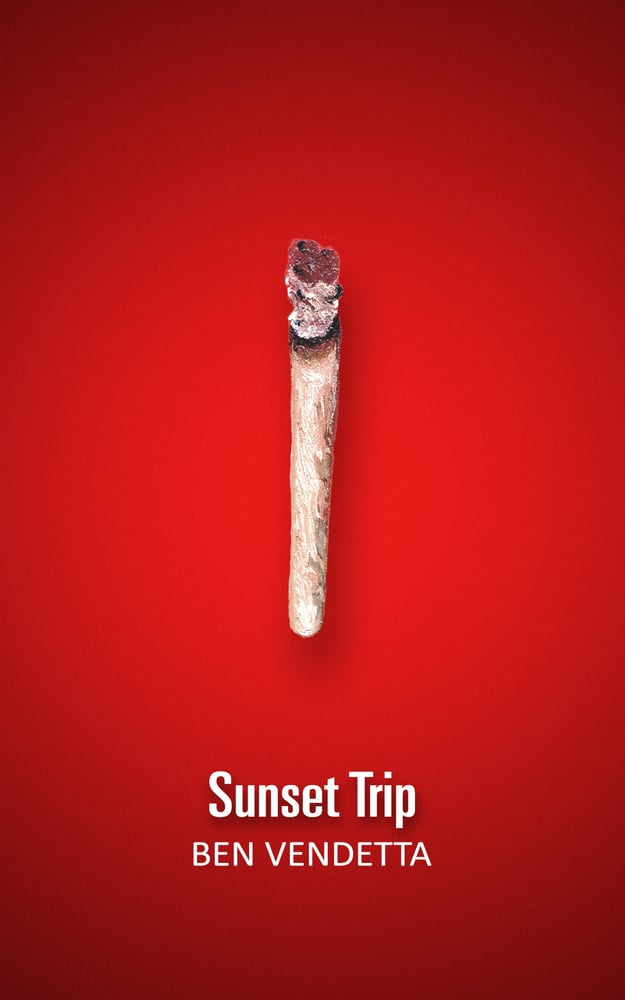 It's 1999, and former music journalist Drew, out of rehab, is trying to hold down a soul-sapping day job, and struggling to come to terms with another failed relationship. Reconnecting with a musician friend, Drew is given the chance to relocate to L.A. and a path back into the music industry. But will this move be Drew's last shot at contentment, or will it drag him back into the rock'n'roll heart of darkness?
Paperback 198 pages. Obliterati Press 2018
Ships USPS Media Rate.
A tale of outsiders brought together by rock 'n' roll and the anxiety of missing your chance in life.
-- Jim Reid (The Jesus and Mary Chain)
Call it a rock 'n' roll Bildungsroman. One in which the musical references are so genuine and authentic, you know you're reading the word of a true music fan, not someone trying to re-create a "scene" through pop-culture name-dropping.
-- Laura DeMarco, The Plain Dealer
Take the Expressway to Yr. Skull as Ben Vendetta delivers another lysergic slab of subcultural mayhem, oozing with unabashed style and pizazz in Sunset Trip! A tale told thru the rhythm, chronicling life in the peripheries of endearing veteran indie rocker geek, Drew. Set amidst the fallout years of the shoegaze scene (psychedelia's last gasp) as the original indie epoch bids farewell to the 20th century in a cataclysmic cloud of hedonistic chaos! Will Drew get out alive, or end up behind the cemetery gates pushing up psycho daisies? Vendetta's magnum opus is realised from the inside looking out, depicting a world now far from view, though still 'too real to feel'.
-- Sam Knee, author of A Scene In Between.